Communications
Posted: February 25th, 2022
Worship that Connects Summit Dispels Myths and Sheds Light on True Worship

Christelle Agboka
Communications Director
cagboka@adventistontario.org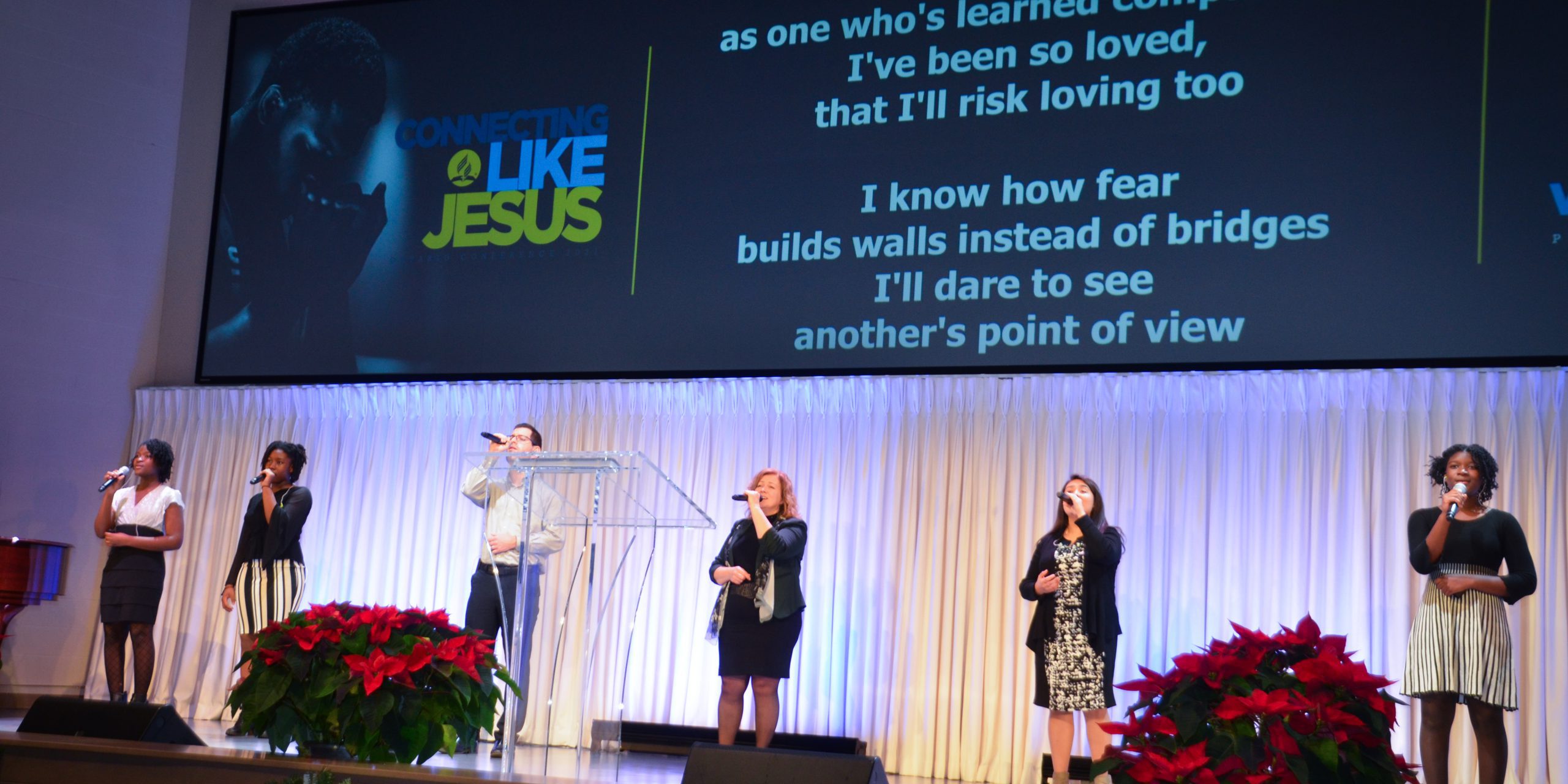 Ontario Conference's Worship that Connects Summit, Friday, December 10, and Sabbath, December 11, 2021, redefined worship, dispelled myths and facilitated a worship renewal. Its thesis was that true worship is not a weekly event; it's a lifestyle. Moreover, worship is foundational to "Connecting Like Jesus." As Mansfield Edwards, president, explained, "The God we encounter in worship is the One we take out in service to the community."
The summit was livestreamed from Hamilton's Really Living Centre. It re-examined individual, family and corporate worship via Friday and Sabbath worship services, a multi-generational panel, testimonies and workshops. It culminated in the Conference's first ordination service since 2019 (see p. X for more).
With humour and heart, speaker Dr. Joseph Kidder (Professor, Pastoral Theology & Discipleship, Seventh-day Adventist Theological Seminary), corrected myths about worship, stating:
God accepts a variety of worship styles, once they honour Him;
good worship isn't dependent on the sermon or music;
we must worship God in spirit and truth;
worship is not a spectator event but a life-changing experience;
worship is our imperfect response to a perfect, loving God; and
we can worship anywhere—even the belly of a whale!
He concluded, "Always insist on meeting Jesus [in worship]. If you do, your life, your home, your church and your community will be changed."
Following a panel defining worship as a gift, Pastor David James (Berea Church) and his wife, Kerry-Ann's, incredible testimony inspired many. Their world collapsed in 2019, when their two-year-old daughter, Jaina, lost the ability to walk or sit up, Kerry-Ann got into a car accident, and David's health also deteriorated. Yet, through it all, they worshipped God as a family and continued ministering to others. Eventually, Jaina's and David's condition improved, the James's found resources for Jaina, and today, Jaina can stand and walk short distances thanks to the family's lifestyle changes. David encouraged viewers, "As we praise, thank and seek God [in our pain], there's healing. And it's a witness to those observing that there is a God."
Afternoon seminars covered worship lessons from the sanctuary, acceptable vs. unacceptable worship, children's worship and worship design. Speaking on worship design, Edwards asserted that praise teams must have a worshipful attitude. That weekend, Really Living's praise team could be seen praying before each session. Member Ingrid Lowe explained the need to be worshipful as "we're conductors for people, bringing them to an adoring God.'" Thus, their presentation of hymns and contemporary songs was Spirit-filled. "Beautiful singing. Imagine what heaven will be like," responded Mich Nanton.
By the end of the summit, several viewers expressed a commitment to worship renewal.
"[Dr. Kidder's message] reminded me that worship is not about me; it's all about God. That was huge for me. I was almost at the point of tears," said Shae Gowdie.
"Thank you, Dr. Kidder! Such an inspiring thought. True worship is recognizing that I am a sinner, but He is a wonderful saviour," said Tina Douville.
Blue Ocean concluded, "If God's church worships Him in spirit and truth, the world will change."