Education
Posted: September 6th, 2023
Ottawa Consecration Service

Eastern Ontario Region Pastors & Ottawa Adventist School Staff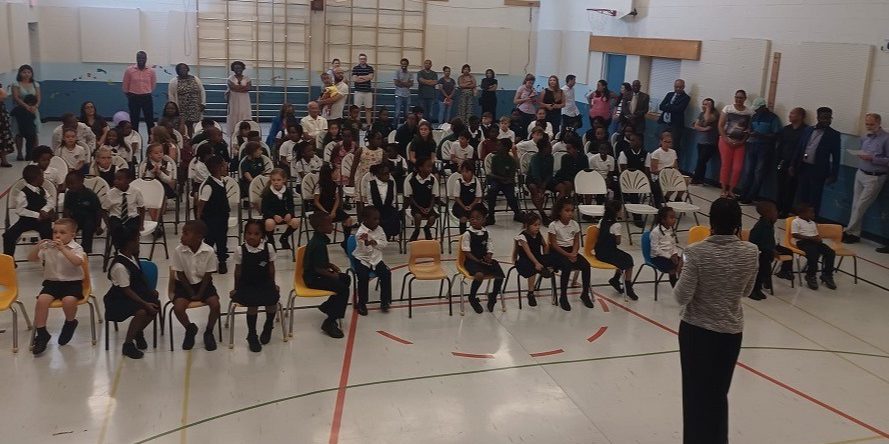 Ottawa Adventist School kicked off the new academic year with a Consecration Service. Principal Richard Mignott emphasized the importance of collaboration between school, home, and church leads to student success while Pastor Bob Winsor inspired students urging them to follow Jesus' example. Dr. Dorzilme, Eastern Region Field Representative, also challenged pastors to support the school.
This year, as part of a new initiative, it was announced that each classroom will have a pastor and teacher for spiritual care. There was also an announcement of celebration: The school has welcomed 20 new students, bringing the total Kindergarten to grade 8 enrollment to 82 from Kindergarten to Grade 8. Praise God!
As they begin the academic journey, the Ottawa Adventist School looks forward to a year of learning and spiritual development, underpinned by the strong partnership between the school, home, and church.