Camp Meeting &
Ministries Convention 2021

Session Info
Ministries Leadership Training II
(Wednesday June 30, 2021 3:30 pm - 4:45 pm)
Taking your Live Stream to the Next Level
Communications
In 2020, our traditional view of church was disrupted. Out of necessity, most of our churches shifted operations online, and even as COVID-19 restrictions decrease, online church is here to stay.
In this session, Dr. Bryant Taylor will share some tips for increasing the production value of your church's live stream whether you've been online for years or are new to the game. You won't want to miss it!
Speaker: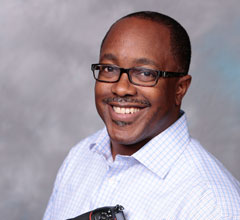 <
Bryant Taylor
Pastor of Worship & Media at Azure Hills Church in Southern California, the associate editor of Regional Voice Magazine, and president of the Society of Adventist Communicators.
Speaker details
Other Sessions By This Speaker
Ministries
Leadership
Training I
Connecting Like Jesus - Online and Offline
During this pandemic, people are becoming Zoomed out and disengaging from church. We have two challenges as church communicators and leaders:
Connecting with members/visitors/viewers to create community and fellowship online
Connecting with the unconnected members—those who are not online
Our speaker, Dr. Bryant Taylor, will touch on how we can keep members/visitors engaged as our churches are not yet able to operate in person at full capacity.
Ministries
Leadership
Training V
Online Communications SOS - Panel Discussion
In this session, church communicators will share examples of their online communications and get real-time critique from our speaker and tech guru, Dr. Bryant Taylor. Attendees will have a chance to submit photos, videos and links of their studio setup, website, e-newsletter and social media platforms before the session for Dr. Taylor to review. There will also be time for general Q & A and sharing of best practices among communicators and other church leaders.