Camp Meeting &
Ministries Convention 2021

Session Info
Ministries Leadership Training I
(Wednesday June 30, 2021 11:00 am - 12:15 pm)
Connecting Jesus on the inside - Identity and Purpose
Adventist Muslim Relations
How can we find our true identity in Christ? How does the Gospel expose the lies that we have believed about ourselves? What of me does God needs to fulfill his purposes? Come to explore salvation as inner healing and how the Gospel speaks afresh to our wounded heart.
Speaker: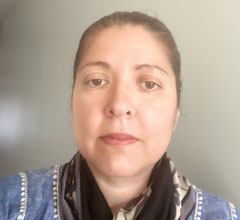 <
Other Sessions By This Speaker
Ministries
Leadership
Training II
Connecting with Jesus on the outside - Cross-cultural Mission as Healing
What Good News does God wants to bring to our wounded world? If God's purpose all along is to build a multi-cultural family, how is he going about healing broken relationships? How is God's church his agent of reconciliation? Together we will answer these questions for the sake of God's mission in a climate of distrust and fear of the "other".